CERTIFIED RESUME SERVICES, CPRW, CRS - Certifications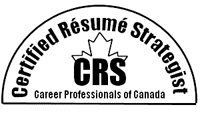 Searching for the ideal resume professional? Someone who understands what an employer needs to see when deciding whom to hire? We're here to assist you and help you to reduce your time searching for employment.



We are a team of certified professional resume writers and have produced hundreds of resumes customized for each job candidate. So many of our clients land interviews within days of receiving their professional career documents. We also teach one-on-one interview coaching on Zoom. Learn how to participate in an interview the right way. Click on the Review tab to learn what clients have written about our career services.



Here's how it works:
Let us update or write your resume and cover letter in the range of $100 to $300 if you're not a manager, and if you are it would be for $200-$400.



Send your details in confidentiality to us at shaneresumes@gmail.com and mention this website, "Expert Resumes" in the subject line of the email for your first order.

Find a job posting, send it to us.
We will reply asap and give you a quote and speak with you on the phone and soon after by Zoom.

Email: shaneresumes@gmail.com



Telephone: 416-226-0460 from 8:30 am - 7:00 pm Monday to Friday.



WRITE to us now using the 'Let's Chat' at the bottom right of this screen.

Let's get started today. Make the first move ... to become successful at finding work.



FEES:
Give us all your information for a specific quote in Canadian dollars.
Basic resumes are $120-$150
New Grads: $180-$250
Non Management: $180-$280
Supervisors/Coordinators: $290-$380
Management $300-550
Change of career: $180-$300
Engineering and IT resume projects will be assessed by the resume writer directly. Senior Managers, Executives, Executive Assistants: from $400-$680
Please mention this website in the Subject Line when you email: shaneresumes@gmail.com for a quote. Tell us what you do for work: Job Title, Industry, years of experience.
Turnaround time is from 2 days to 6 business days on average.
Payment is by etransfer at the time of ordering.
​
SERVICES:
I focus on benefits to an employer to bring out your best skills. At the same time, I will find solutions and involve you in the process with kindness and exceptional customer service.
Professional New Resumes that are persuasive to convince an employer to hire you.

Resume Updates to show the employer how you can be a valuable employee/Manager.

Professional Cover Letters that are action packed.

Thank You Letters to show that you really want the job you've interviewed for.

Reference Page with 3 reference listings. This is an optional service offering. $20.

Interview Instruction 1-1 by Zoom - Interactive Role Playing. Great if you've had 1-5 jobs. Get a quote.