Resume Services For All Industries since 1994.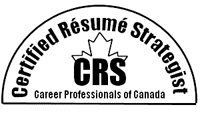 Do you want to become employed this month?
​
Looking for a resume update? A new resume? Cover Letter?
​
Send your details in confidentiality to us by email and mention this website for a special rate on your resume and cover letter! Call the office this week after you email and tell us your job title(s), and grab a job posting/description so we can develop a great new set of career documents.
​
Are you at the entry level, a new graduate, middle management or an executive?
Let us know if you don't have an existing resume, or if you have a very old one.
​
I'm a certified professional resume writer and have produced thousands of well written resumes and cover letters for people globally in many different industries since 1994.
​
​
Telephone: 416-226-0460 from 8:30 am - 7:00 pm Monday to Friday.
​
WRITE to us now using the 'Let's Chat' at the bottom right of this screen.
​
​
​
​
​
​