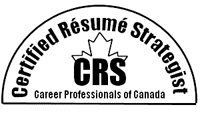 Certified Resume Writer & Certified Life Coach
BENEFITS: You should be able to land an interview quickly with my persuasive writing style.
Our November Sale Is On Now. Send your details to shaneresumes@gmail.com

Our Resumes and Cover Letters will show the employer why they should hire you.

Career Counselling by a Canadian Career Practitioner.

Interview articles and questions to help you prepare for your interview.

LinkedIn Profile text. Editing and Updating of Career documents and other text.

Are you a Manager or Supervisor? Non-Manager, Executive?

From entry level to executives I can help - everyone. Read on ...
REVIEW FROM A CLIENT - (Click on Review Tab to Read More)
Karen Shane did an amazing job. Her attention to detail and the quality of work she provide far exceeded my expectations. She reached out quickly, met my short deadline, and provided excellent service. Karen is approachable and easy to talk to.
I will definitely be a referring her to anyone in need of this service. Thank you so much, I wish I could explain how much you actually did for me, and how much I appreciate it. I got that promotion I was hoping for! - A. MacIntosh, Toronto, Ontario.

Send your information details to us at shaneresumes@gmail.com and mention this website, "Expert Resumes" in the subject line of the email.



Telephone: 416-226-0460 from 8:30 am - 6:00 pm Monday to Friday.
Keep scrolling to complete the form below.
​

​

​